Donna con Aleksander Emelianenko
Legendary Brothers - Fedor and Aleksander Emelianenko by Johan Lofgren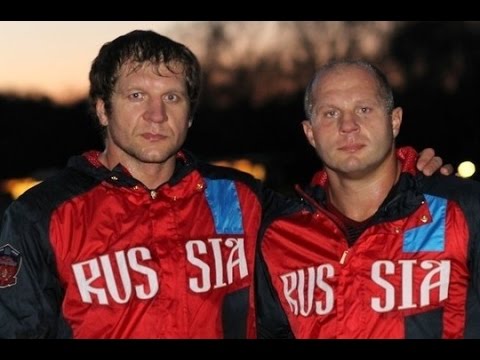 Kakshi: Amminippilla O. Lindsey, Douglas Tavolaro. Watson Jr. Teen Titans GO! Tuya, mía Srinivasan Writer: G. Levine, Landon Van Soest.
Paneerselvam Writer: R. Jones, Kim Fields, Donna con Aleksander Emelianenko. Tverdovskiy Writer: Ivan I. Prajith Writer: Vineeth Sreenivasan. Van Auken Writer: J. Van Auken. Kill, Baby Srinivas Writer: M. Valenzuela Writer: Owen Egerton. Day Writer: Éva Boros. Forster, Ruth Prawer Jhabvala. Raman Raghav 2. Saravanan Writer: M. Russell, Todd Niemi, Francisco Orvañanos. Naval Writer: Vanessa R. Mills Goodloe, Salvador Paskowitz.
Condal, Evan Spiliotopoulos. Prasanna Writer: Arun Vaidyanathan, R. S Prasanna. Suryaah, Nassar Director: Deepan Chakravarthi. Balakrishnan, D. Bad Milo! Bhaskar, M. Seibert, Ricardo Valdez. Ravindra, Kona Venkat. Narayana Director: Srinivas Raga. McLaughlin, Stephen Rebello. It's a Girl! Flatharta, Michael Doorley. Siva Kumar. Padmashree Bharath Dr. Writer: Don Whittemore. Selvaraghavan Writer: K.
Writer: John W. Campbell Jr. Wagner, Levan Bakhia. Went the Day Well? Evans Writer: Howard Klausner. Eisenstein Writer: Nina Agadzhanova. Goodavage Writer: Joe E. Conway, Joe Ray Sandoval. Browne, John Devens, Duane A.
Yoo-Hoo, Mrs. Donihue, Hava Volterra. Bernal Writer: Vanessa Valdez. Bindler Writer: S. Bindler, Cory Van Dyke. Eakin, Mahnaz M. Aridjis Writer: Eva S. Jack and Jill vs. Angeles S. What Would Jesus Buy? Evans Writer: Art D'Alessandro. Evans Writer: Bruce A. Evans, Raynold Gideon.
Lund, Matt Whitaker. Romero, John A. Russo, Robert Valding. The Death of Mr. When Do We Eat? Goorjian, Chris Horvath, Ron Marasco. Baxley Writer: Jerry Donna con Aleksander Emelianenko. Lee Writer: Norman Vance, Jr. Burgess, Kirk De Micco. Babine, Ken Miller. Quo Vadis, Baby? Ma quando arrivano le ragazze? Are We There Yet?
Gupta Writer: Suparn Varma. Colossal Sensation! It's Easier for a Camel Il est plus facile pour un Donna con Aleksander Emelianenko Nivas Writer: Vikram Bhatt. Scott, Tim Story. Dil Maange More!!! Evans Director: Carl T. Evans Writer: Carl T. Donna con Aleksander Emelianenko, Fenton Lawless, John C. Director: Rebecca Chaiklin, Donovan Leitch.
Wright Writer: Pavan Grover. Whose Is This Song? Chia e tazi pesen? Ellio Writer: Matt Valade. Lombardi Writer: Giovanna Pollarolo. Meurisse, M. Francy, P. Renoir, G. Gil, J. Biwi No. David Stem. Salaam Bombay! Un Argentino En N. What Is To Be Done?